i think that one of the reasons nauplion was my favorite city was because it was my first look at greece without athens. we were at a port, it wasn't dirty, and it was beautiful just being there.
that being said, one of the first things the girls and i saw when
we went exploring was this gigantic ship.
walking down a little further,
i guess this might be their "boardwalk"
dozens of cute little ships docked alongside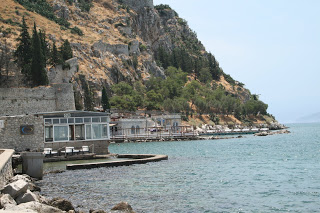 beautiful, clear, blue water
one night, my friend chris and i decided to explore the town and get away from the drunkies for a little while. the first thing we went to was this carnival. we went on the ride that i'm pictured with.. and we were the only two people (besides workers) there. i picked this ride, which was actually really fun.
chris picked this game,
which we both sucked at.
our second day there, hadley and i decided to rent bikes and ride around the city. well, originally we wanted vespa's but we didn't have international licenses so we just got bikes.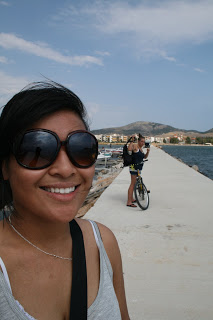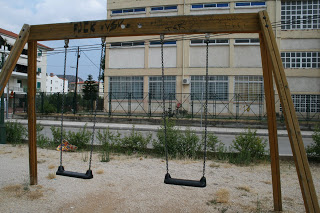 we found a cute little playground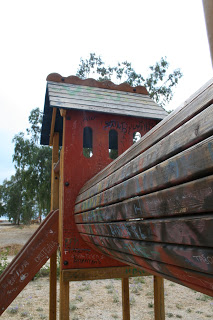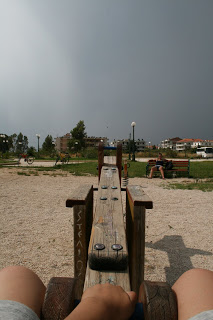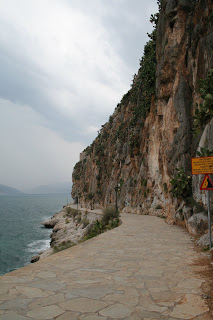 we biked along most of the city, i think, and decided to see how far we could go past the boardwalk. when we explored, we found this cliff-side path and got to ride next to the ocean.
i guess this post is mostly pictures.. i don't have a lot of stories to tell but nauplion was the most beautiful city to me. while we were here our class took a field trip to the mycenae and epidauros ruins (which i might post later), but for the mean time, i'm just going to try to post at all since i'm sucking at it so much.
i already uploaded photos from one night out in nauplion where i tested my night photography, so i guess my next update will be... SPARTA. (<- lame attempt at emphasizing sparta, even though it wasn't a very interesting city..)