Yesterday was my roommate Elaine's birthday and we celebrated by going to see
(among other things). David came for the weekend and we went to the water polo game [in my golf cart] and while we were gone, Chelsey and Sarah were getting ready to surprise her with a pumpkin with bottles of sake, some red bull, and a poster (which symbolized tickets..) to go see the movie. We dressed up and painted whiskers on (mine rubbed off in about 30 minutes).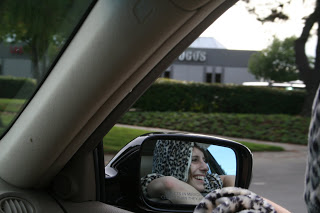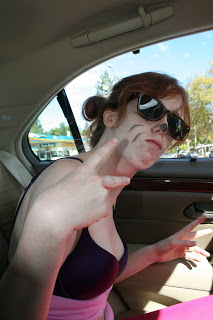 On the drive back Sarah blasted some classics... "A Whole New World," "Under the Sea," and of course...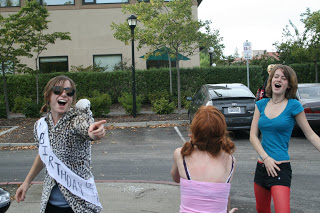 "My Heart Will Go On." Here are the girls singing and dancing in our parking lot :)
Elaine and Chelsey ran around for some wild rumpusing and to rent Dead Alive (omg.. that movie..) and then we went to Celia's to eat. When we got there I told the waiter it was her birthday but I thought that he didn't hear me, so the whole time we were wondering how we should tell him. Then when we gave up and were waiting for our checks
out came the lively staff of Celia's to sing and give her a plate of these yummy snickerdoodlish chips and vanilla ice cream with honey (I don't remember what they're called). Also.. they probably knew it was her birthday because of the sash...
We went back to our co-op and watched Dead Alive and had a little party in Chelsey and Sarah's room. They carved an awesome jack-o-lantern (seriously.. it's so good). Yesterday was a great Saturday.
Happy Birthday Elaine!!!