these past few weeks have been an adventure and a battle.
i wanted to go to florence this winter and oxford next spring so that i could take courses with both programs to help my majors (english/classics). i was accepted at oxford, so no problem there. i applied to florence then found out that i couldn't go because i "had no met the prerequisite."
last year when i was at ucsc, i took intensive italian for 2 quarters, completing my first year and thus making me eligible to study in florence. but here at stanford, the language department does not accept foreign language credit from other universities and the only way to take a class that is not beginner is through a placement test.
i took one in september and did really well on the written, but really poorly in the oral. they placed me in italian 3, but since the class conflicted with two classes necessary for my major i could not take it. i went to the 2nd year italian professor, though, and asked him if i could take his class and he said yes. since then, i figured that since i had finished one year of italian at ucsc, and was currently doing well in second year conversational italian, that suggested that i finished a year and should be able to go to florence?
nope. i emailed the italian coordinator at stanford multiple times, explaining my situation but she mostly just said no and could not help me. i spoke to people at the language center, and they said i could not go either. finally, i emailed the program director in florence and explained everything to her. she understood my situation and told me she would talk to the language center. for two weeks i got updates from her, telling me that the language department did not want me to go, and my professor told me that there was a lot of conflict within the department because of me.
after two weeks i was pretty set on giving up. i would go to oxford for two quarters instead, and it would be great. but then i got an email telling me that i needed to take the placement test again the very next day. and to make it even more daunting, it was with the italian coordinator who i had been emailing initially but did not seem to want take my situation into consideration.
i took the test, and at the end was told that someone would get back to me.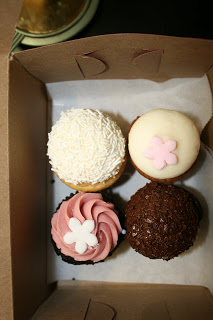 i avoided looking at my email all day and waited until i got back to the house to ask my roommate to open it for me. i got mini cupcakes ahead of time, saying that no matter the result, the cupcakes were celebration because i was going someone amazing no matter what. when she finally got back around 9, my drawmates and i all got together and i found out my placement test was successful and
that
i could go to florence!
through the whole process, i was told to never give up, but at some points i "accepted defeat" and figured "whatever happens, happens." luckily, what i hoped to happen, happened.
i bought my plane ticket to italy this weekend. i'm leaving for rome december 31st and coming home from berlin on july 7th. other than
florence from jan. 3 - march 19
,
and
oxford from april 12 - june 23rd
,
most everything in between is TBA :)