yesterday david and i went christmas shopping, had lunch, then headed to santa cruz for the night. while we were there, i decided to experiment making baked brie (minus the almonds, because i'm allergic).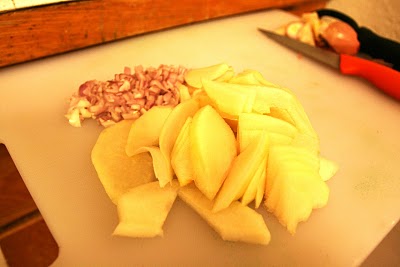 the chopped shallot and pear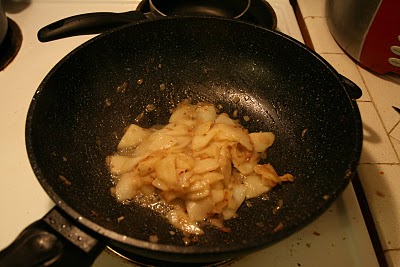 sauteed with butter, white wine, brown sugar & thyme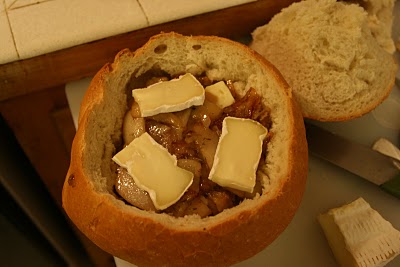 hollowed out sourdough round with a layer of brie,
half of the pear mixture, more brie, more pear, more brie :)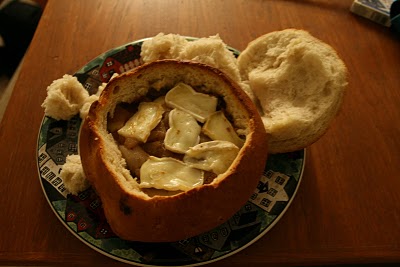 the finished product
i think i may not have left it in the oven long enough.. i was too impatient to try it! but other than that i think it was a pretty successful first attempt. and this was just practice for the tea party i'm hosting next week...
happy thursday!