a few days ago, david and i took a walk along
a trail adjacent to skyline blvd.
(after 20 years living near it,
i still have no idea what it's called)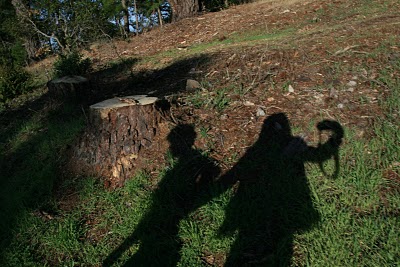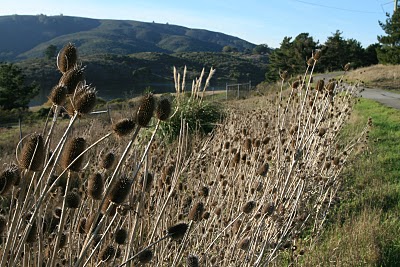 we drive by this trail so much that it felt strange to walk on it and
just enjoy the reservoir and and natural beauty.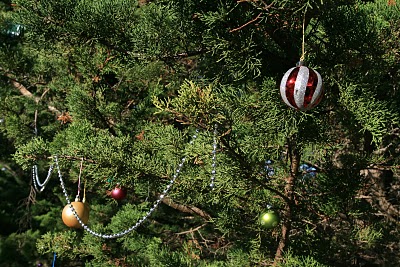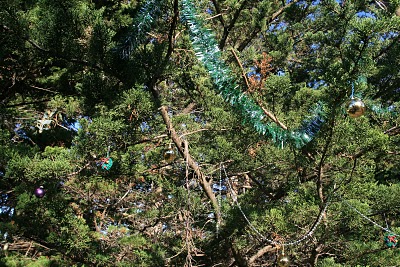 a little more than half way along the trail,
we ran into some trees decorated with ornaments and tinsel!