i don't mean paris or new york, but florence, of course.
it normally isn't anything close to being a "the city of lights," but because the holidays didn't officially end until tonight, it has been decorated with the most beautiful christmas lights around the center. i was expecting to post photos of the brunelleschi's dome or the ponte vecchio for my first post featuring florence photos, but i wanted to introduce the city to you the way i first saw it:
glowing.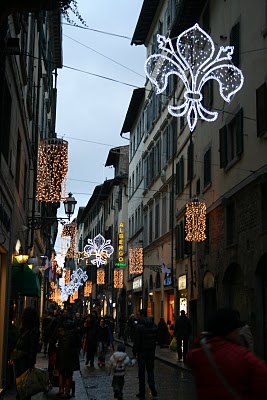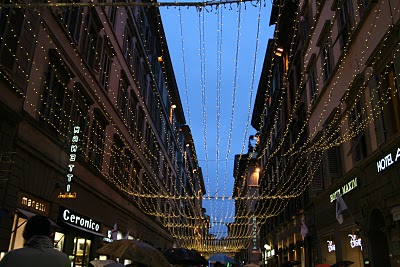 i wish my photos did the magic justice.