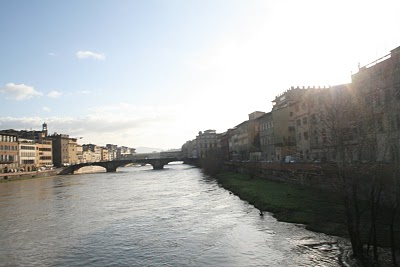 yesterday we had our first day of sun!
it didn't last long, but it was refreshing to see blue skies.
2.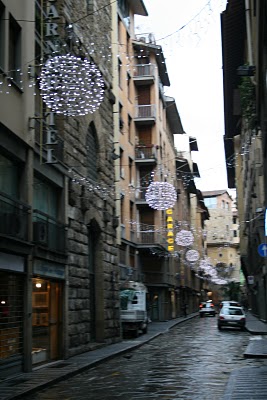 the city lights haven't gone away yet! although they'll probably go down this weekend... but they're still so pretty to see. i was thinking of starting a petition asking the city government to keep the lights up year-round? well, not seriously.. but they are so gorgeous. i can't get enough.
3.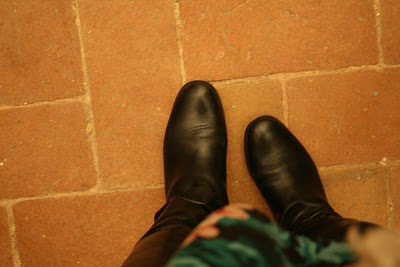 last night we had a little field trip to galileo's house. it was very.. empty. and the tour was in italian so i didn't understand much, but i will say that it was very cool to be there and to know that's where he stayed (even if it was by force under house arrest).
4.
bottled water- sparkling and flat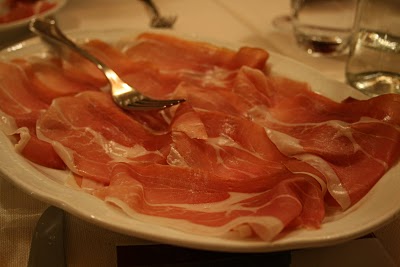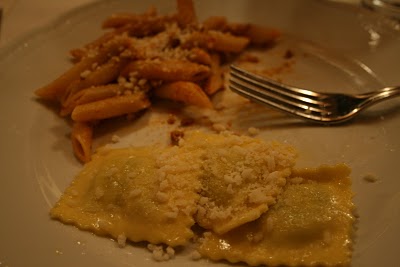 penne with bolognese & ricotta ravioli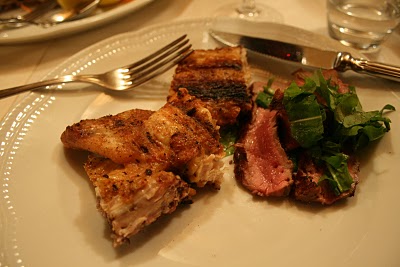 roasted chicken & bistecca florentina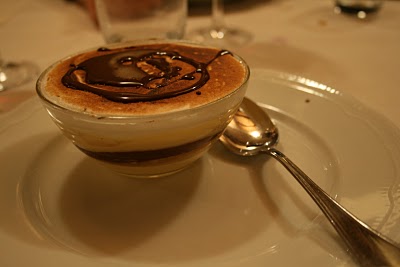 some delicious chocolate and custard creation
after the house tour, we had a scrumptious dinner sponsored by donors of stanford's study abroad program. it was wonderful- and 4 courses. the italians really know how to eat!
5.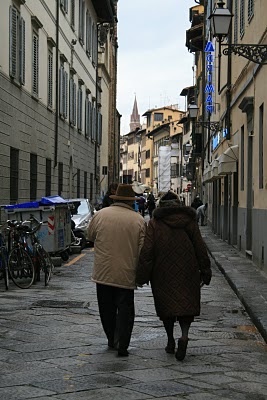 wednesday was a holiday -
la epifania
- so i had the day to myself to explore. during my trek around the town center, i kept running into couples holding hands. i guess its super creepy of me to have this picture, but i absolutely love seeing older couples. they warm my heart.