so i though i'd be a good blogger and actually post something the day i do it.
today was the first day in a while that i was able to sleep in and it felt sooo good after a fun night at an irish pub with chelsey and melissa. (yes, irish pub with live irish music here in florence!)
david told me that while i'm here, i should go somewhere or do something new everyday. today i went up to piazzale michelangelo.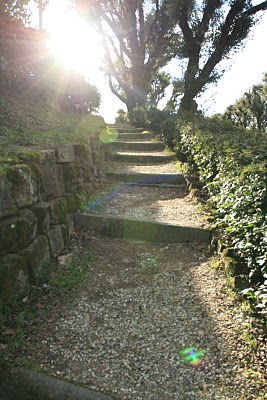 the piazza is on a hill overlooking the city,
so there were some steps i needed to climb to get up.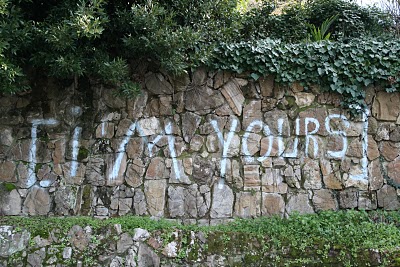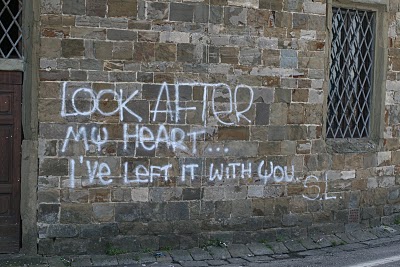 some words along the way up... and by "S.L." i think that person meant "E.C." ;)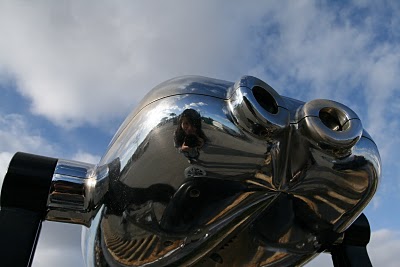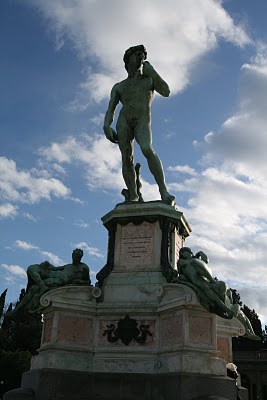 some things i found while finally on the piazza
and the best part? well, have a look yourself: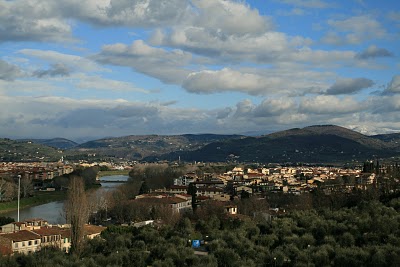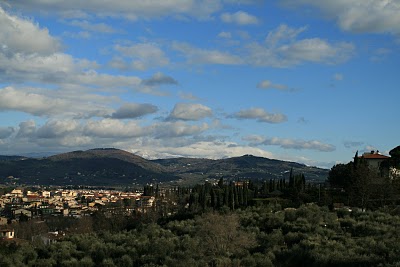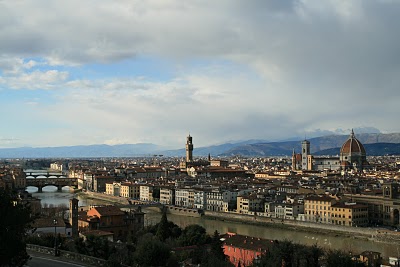 i'm planning on going back, of course. perhaps during sunset?
happy sunday