sort of.
i flew into rome before i came to florence, so i had seen a little bit of it already. i returned this past weekend because my school sponsored a trip to rome and although i wasn't too excited to go back to begin with, i'm glad that i did because i got to see a lot of things that i missed the first time: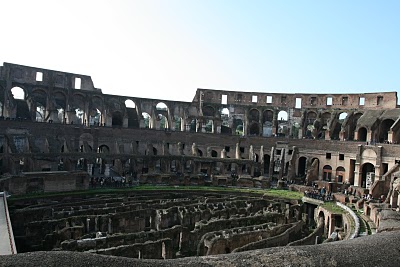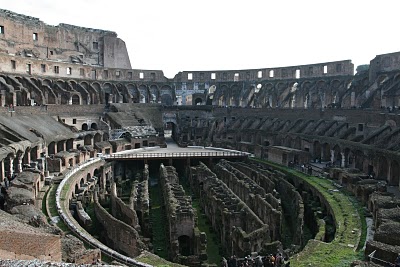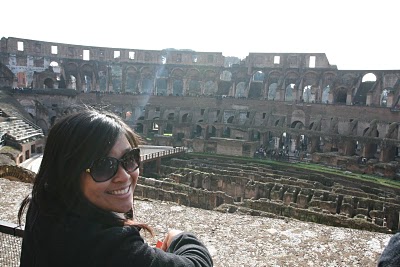 going INSIDE the
colosseum
.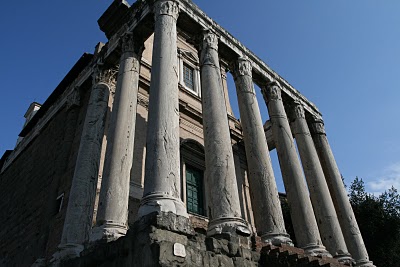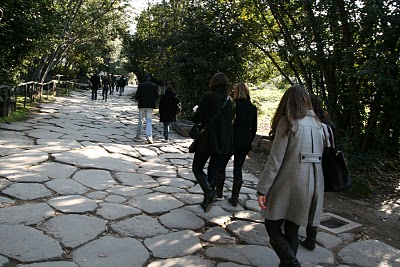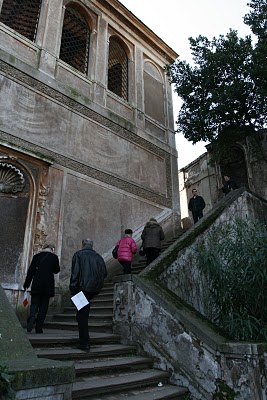 walking through the
r
oman forum
(ps- these last two are pretty much a classicist's dream, even if i am a hellenist)
and last but not least...
our school organized a private tour of the
vatican museum
.
when i found out about this, i thought we were just going to
have a private tour guide and walk around with other little groups.
nope.
completely private
.
as in after the museum is closed.
and we are the only ones there.
amazing.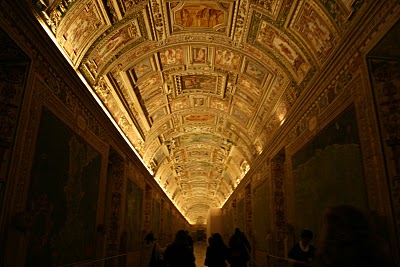 these ceilings were to die for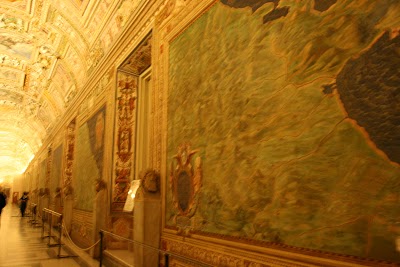 the halls of the vatican museum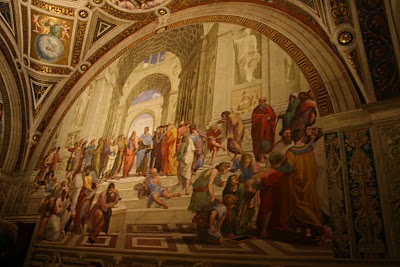 rafael's school of athens (!)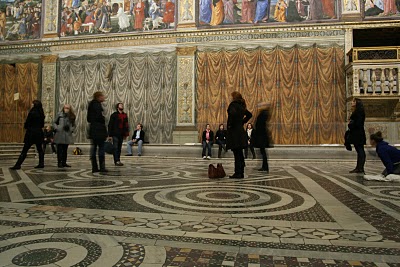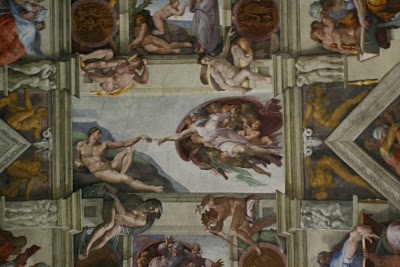 and la capella sistina, or the sistine chapel (these sistine chapel photos weren't allowed. i'm terrible, but i couldn't help myself) the whole time i was in rome, i wanted to take photos at the spanish steps, in front of castel sant' angelo and the mouth of truth but i needed someone to play the gregory peck to my audrey hepburn.
maybe if i come back with david?
:)
thanks, rome.