Well.. I am in Rome! As mentioned in my previous, super short post. I'm going to skip all the stuff about flying and getting to the hostel, but after that Chelsey, our new friend Nora, and I went to go find the Coliseum at night. We weren't allowed inside since it's closed at night but it was so pretty just seeing it glow.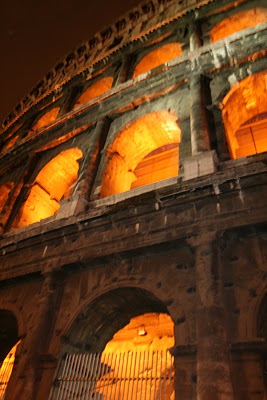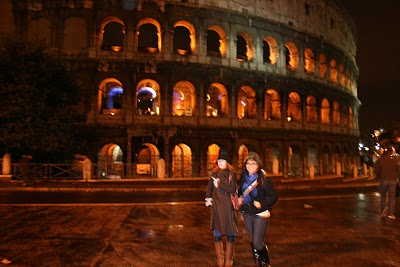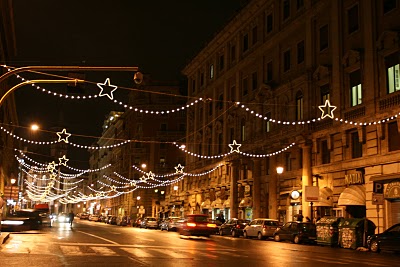 decorations are still up from Christmas so a lot of streets are lined with these stars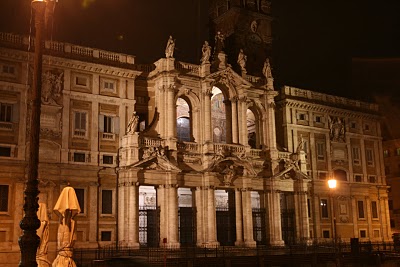 Santa Maria Maggiore Church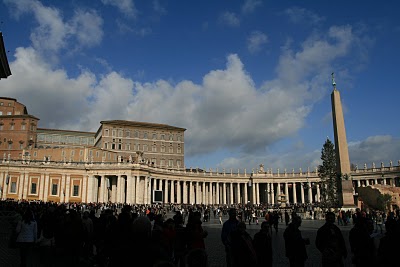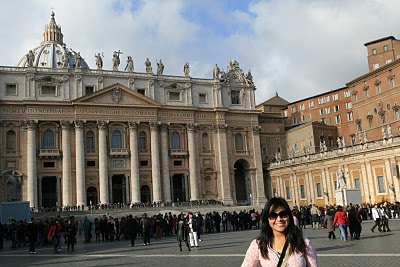 Citta` del Vaticano
There was a line 3-4 hours long to get into Vatican Museum. We just went into the main square and looked around. Also, I think we're going to be back at the end of the month for a school trip.. so I'll let Stanford pay for my museum tickets ;)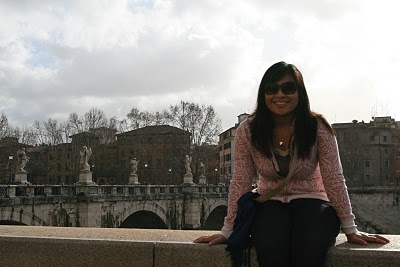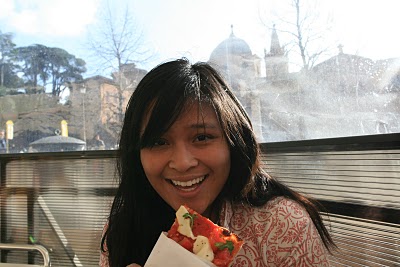 first Italian pizza! (delicious)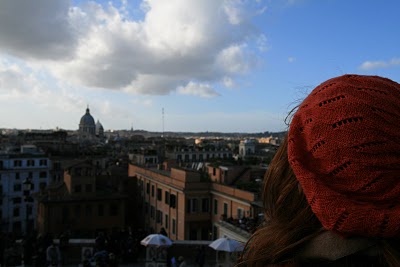 Chelsey and a view of the city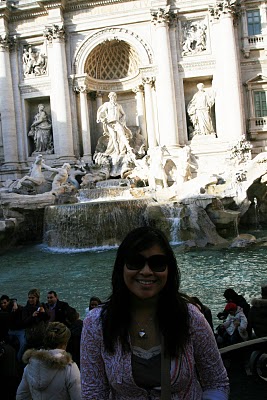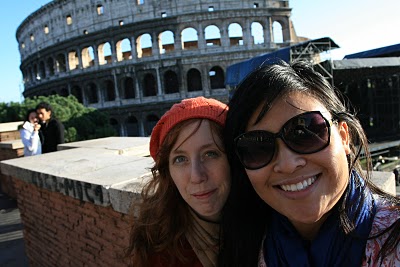 daytime at the Coliseum
Everywhere was pretty much extremely crowded… probably because it's Saturday and right after New Year's so a lot of people are on vacation. Chelsey and I got some bread, salami and cheese to eat for dinner (trying to save money..) and now we're just hanging out at the hostel, giving our tired feet a break. Tomorrow we're off to Florence!
ps- NO JET LAG!!!!