this weekend i went to san marino (so excited to share those photos with you!) but first i have to play catch up with bologna! heather and i climbed torre degli asinelli and saw cute, little and crooked torre degli garisenda right next to it. these photos are by far my favorite.
my first spotting of asinelli. so excited!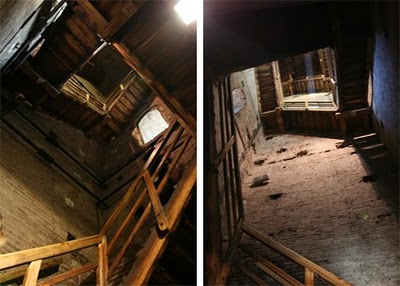 just a small glimpse of the expansive stairs going up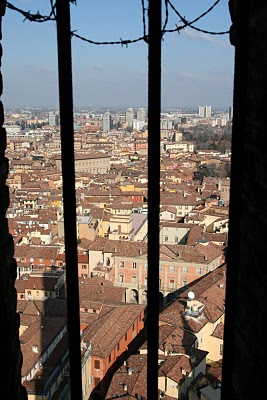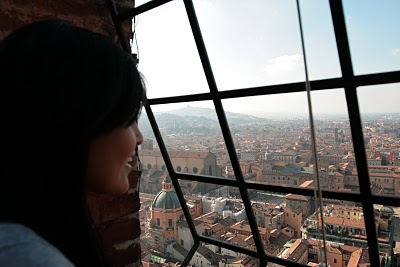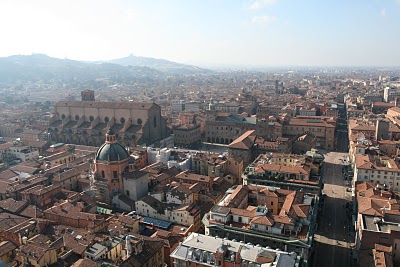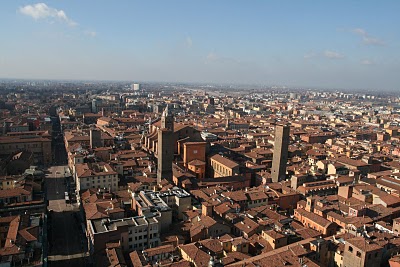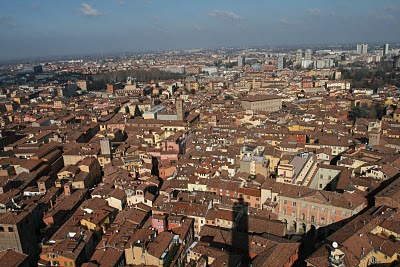 this city is known as "
bologna la grassa
(the fat, for it's delicious food),
la dotta
(the learned, because it is home to the oldest university in europe),
e
la rossa
(because of all of its red roofs!)"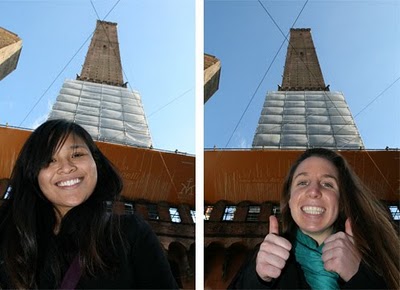 our pictures of accomplishment after we went up and down the tower's
489 steps
!