my friend heather and i were feeling a little dejected walking around on sunday since most everything was closed. however, we were determined to find the restaurant you suggested. so we wandered along via marsala, in the empty abandoned porticos with shops closed up. some guy came up to us and asked US if we know where he could get pizza by the slice (ha!).. and we told him we were looking for somewhere to eat ourselves. he said that a little ways up the road and to the left there were some restaurants, so we headed that way.
then.. lo and behold: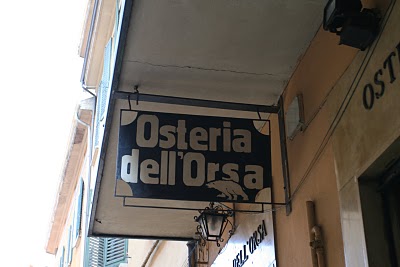 we found EXACTLY WHAT WE WERE LOOKING FOR!
it was destiny! robyn... thank you for telling me about
Osteria dell'Orsa
.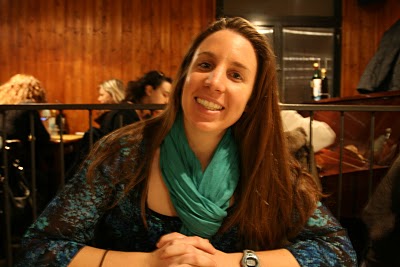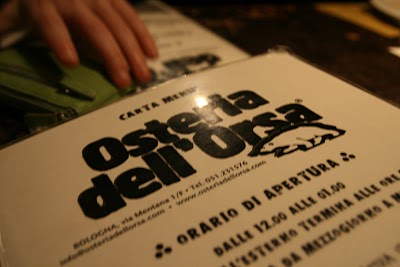 we were SO HAPPY once we got inside! it was packed- loud and cozy and authentic italian (:
here's what we had: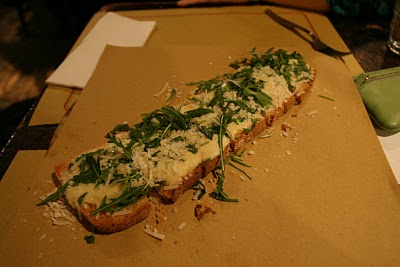 we started with a crostini appetizer -
melted mozzarella with arugula and pecorino. so so so good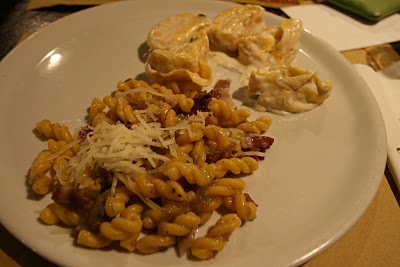 then.. the primary reason i came to bologna:
the pasta
. it was short pasta with smoked bacon and pecorino- so simple but flavorful. then the RICHEST and most gigantic tortellini stuffed with ricotta and spinach and lightly covered in a 3 cheese sauce. they balanced each other out so well. the best pasta i've ever eaten :)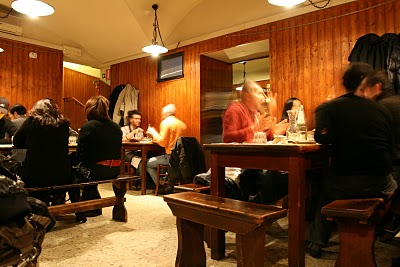 this is such a cozy little place (: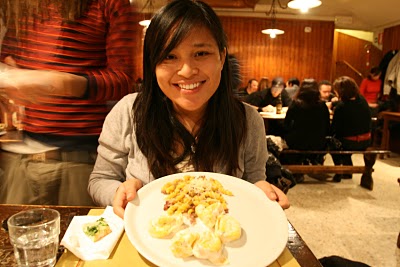 dear readers, if any of you ever go to bologna, please promise me you'll go here. it's.. amazing. and now our little blogging corner knows all about it thanks to
.
you're the best.
love,
celeste
ps - we tried to find your gelateria recommendations but everything was closed. sounds like i need to go back ;)