"what do i have left that the world can still take?"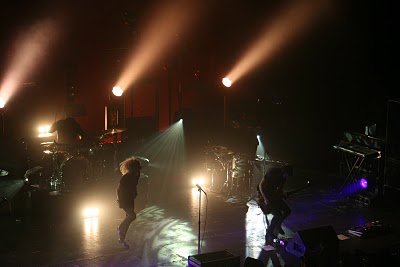 'sometimes you get run down. sometimes life throws dirt in your eyes and it stings and you can't see for a few minutes. even after you get it out your eyes are all red and your vision is shitty... but eventually, whether through tears or maybe just time... you start to see even clearer than before. life is not always good. which is why music exists. why i believe God exists. and why there's always a pint of coconut milk ice cream in my freezer.
i don't care if the world or anyone in it tries to drag me down. because i know that in the end, they will be the ones left tired from the struggle to hold me back. it hurts more to see people i care about being beat up mentally, emotionally... but again, in the end, i don't hang around people that can be beaten so easily. my friends, family, our band, and OUR FANS, are all good people. with strong hearts.
and even though today, i might feel a little run over and feel heavy hearted for a few people that i love... there is a promise that tomorrow i will be a stronger, more patient and better refined person. we are to be brought through the fire, not left in it.
and you know what?
to anyone that ever told you that you're no good... they're no better.
WE LOVE YOU GUYS. DON'T EVER FORGET THAT YOU ARE ALL A SOURCE OF PRIDE FOR US AS A BAND. AND DON'T EVER FORGET HOW IMPORTANT YOUR PLACE IN THE WORLD IS. THANK YOU JUST FOR BEING ALIVE.
this was written by me, Hayley. but it's from all of us.
- Jeremy, Zac, Josh, Taylor and Hayley.'
love them.
{photo from their november concert in san francisco}