last thursday i went to a cooking class to make
gnochhi with three cheese sauce
gnocchi with garlic leek cream sauce
roasted pork with rosemary, sage and garlic
apple cake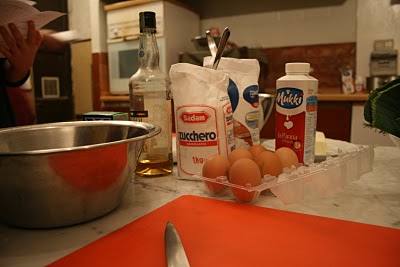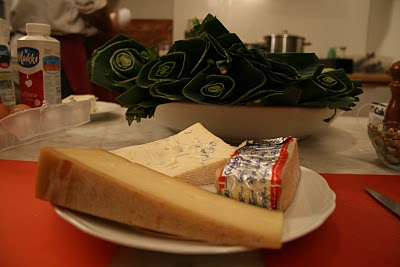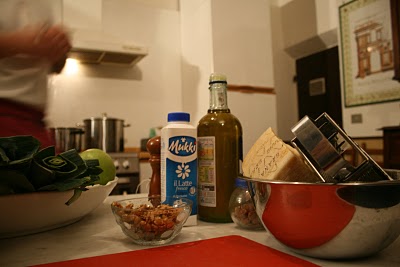 there were about ten of us in the class, so we split up into groups to make each thing. i grated the three cheeses (parmesan, fontina and gorgonzola yum!) while others prepared the leeks, the pork, or the cake batter.
after this we all made the gnocchi together. it's pretty simple once you have the recipe (which i can post if anyone would like it). i didn't take a ton of time time to separate, roll out, cut, form with a fork, cook, wait to for the gnocchi to float and then fish out. it was a very fun process and not too time consuming because there were 10 of us (:
anyway, i'll just label what everything is and let the rest of the photos speak for themselves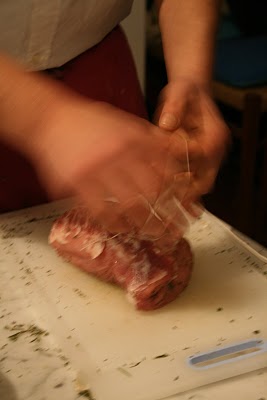 pro chef jacopo wrapping up the pork stuffed with sage, rosemary, and garlic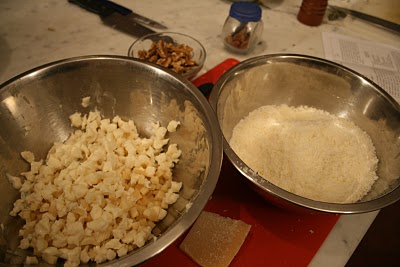 all of the cheeesseeeeeee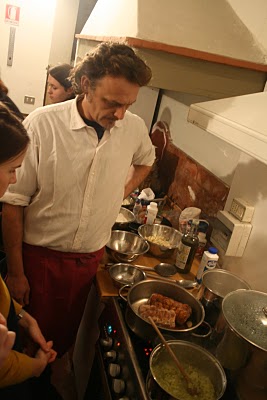 watching everything cook at the same time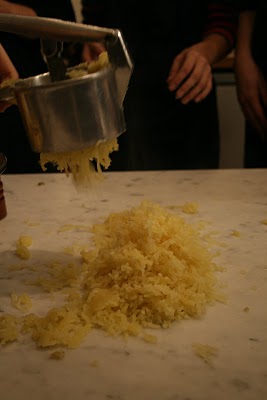 grating the potatoes for the gnocchi!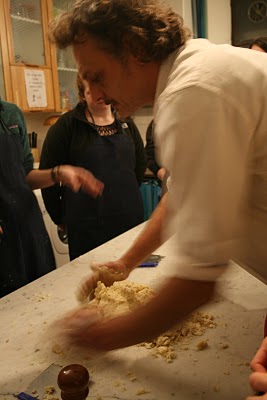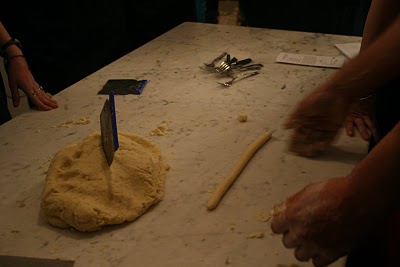 cut off a section and roll it out
(if you try to roll it out and it falls apart, you need to knead it more)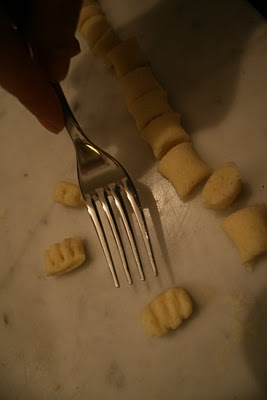 slice in pieces and make impressions with a fork so the gnocchi holds the sauce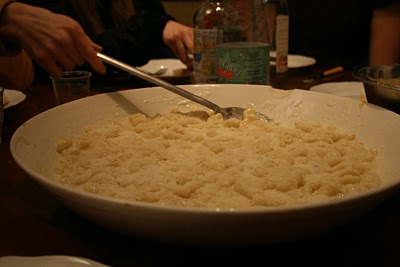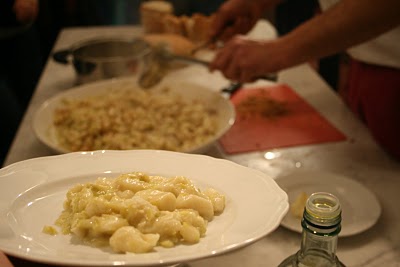 my own separate plate of gnocchi with cream leek sauce
(because the recipe calls for walnuts and i'm allergic...
but it was very nice for jacopo to separate some out for me)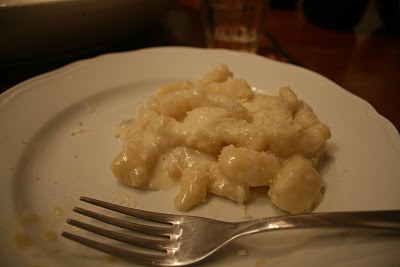 three cheese gnocchi.. fantastic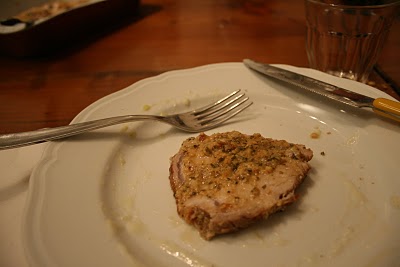 and this point in the meal we were all very full
but this little piece of pork was PACKED with flavor. so good.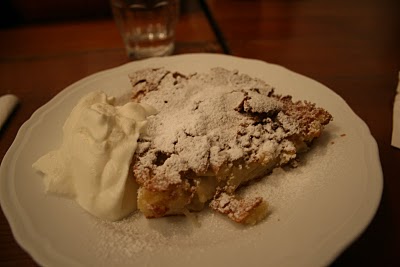 and finally.. the BEST CAKE I HAVE EVER EATEN
simple apple cake (perfectly soft and simple)
with some homemade whipped cream
i love you italy.