david and i got a 2-day museum pass when we went to versailles
so we thought we'd make good use to it and go to
as many museums as we could during our last day there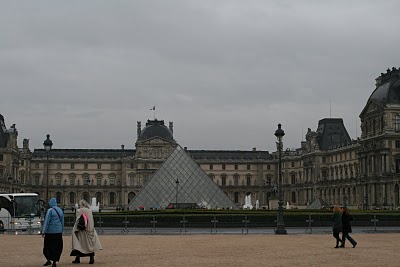 we started with the louvre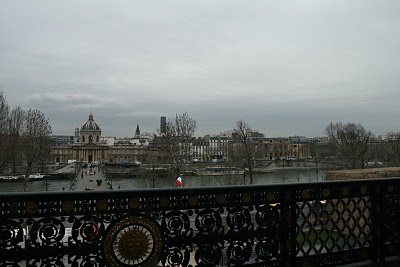 view of the seine from inside
the nike!
literally the only thing i was dying to see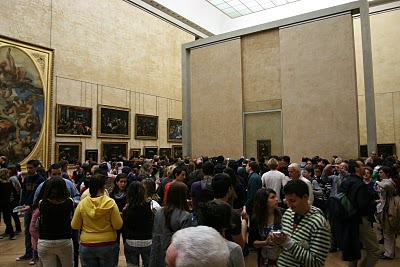 everyone else was excited to see the mona lisa
that little painting in the distance in this photo
before coming, everyone told me that it was a disappointment
and that it was tiny
so i expected to see some 8 x 11 and was
pleasantly surprised to see that it was much bigger (:
disappointment avoided...
david and augustus
(he was really excited about all of the roman statues)
the venus di milo
looks like she and i chose the same spot for our tats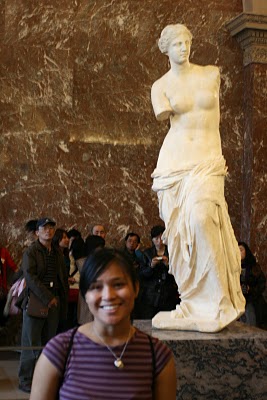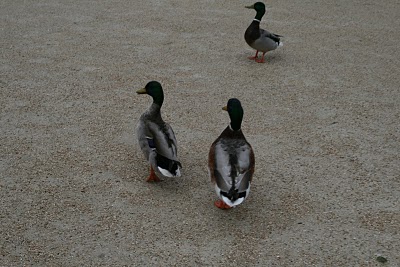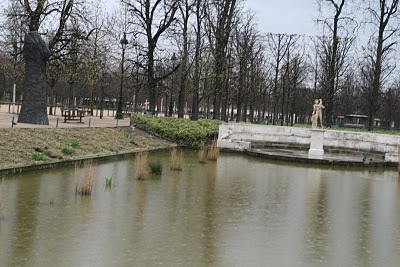 jardin des tuileries
and then MUSEE L'ORANGERIE!!!
so so so so excited to see monet's water lilies in person
little did i know...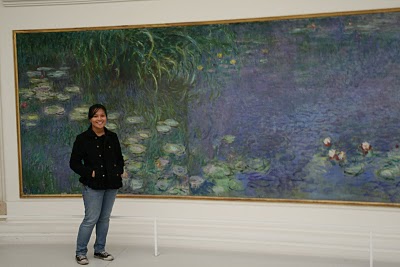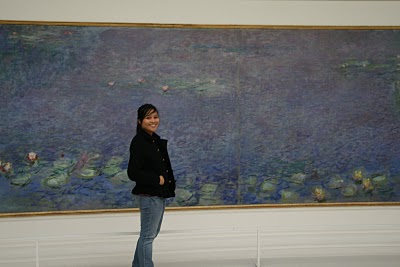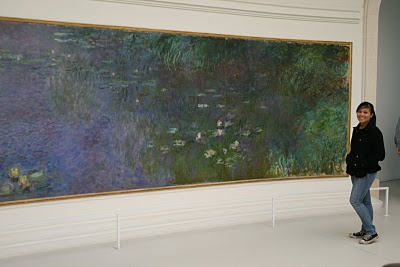 and the end at the right
(they are wonderfully gigantic!)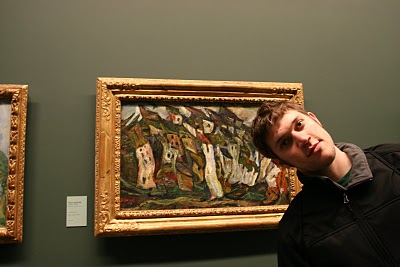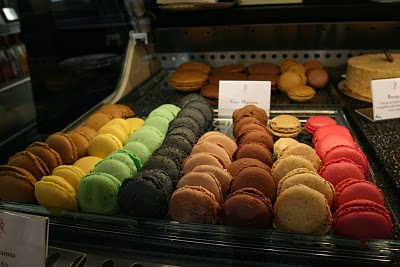 after the louvre and l'orangerie,
we needed a lunch break so we had lunch
in a little patisserie (: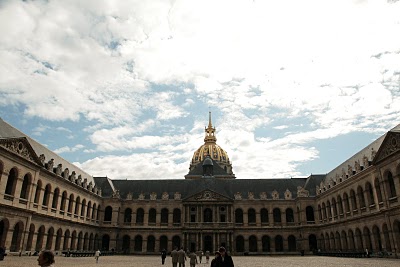 then we moved on to the hotel des invalides
paris's military museums of arms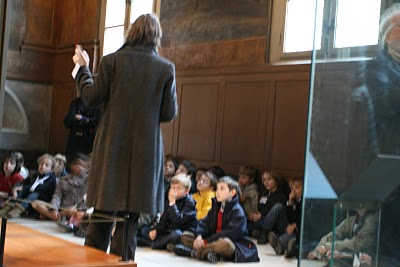 and naturally, there was a group of 2nd graders there
learning about all of the weapons...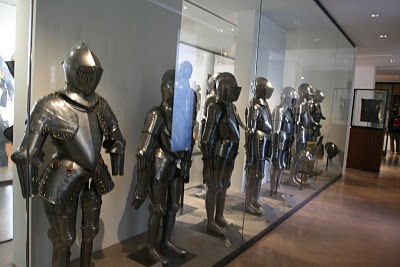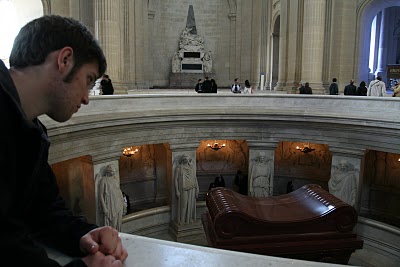 david with napoleon's tomb
"that's a very large tomb for a pretty small guy"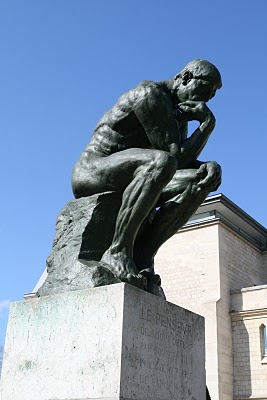 then we moved on to the rodin museum!
there are a few rodin sculptures in the main quad back at school
but it was cool seeing more in person
especially "the thinker"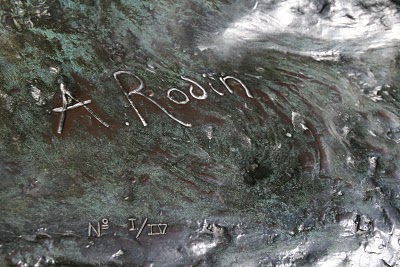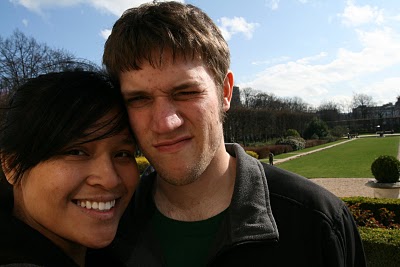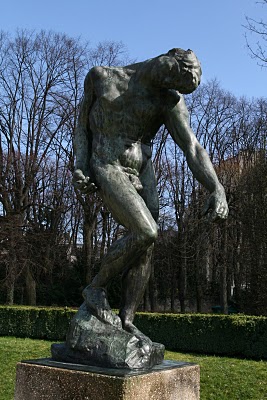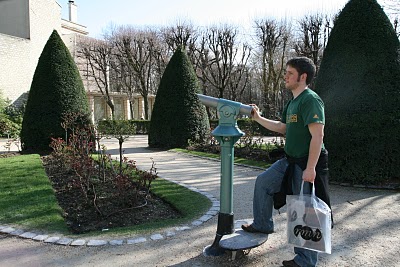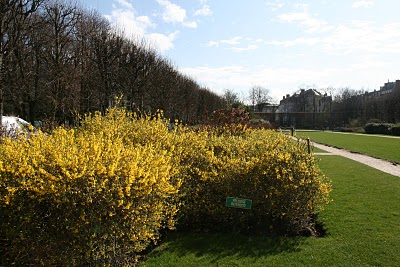 after this, we went to the musee d'orsay
but they were very strict on the "no photos"
and by then we were so exhausted we just wanted to get back and rest our feet
nonetheless it was nice finally seeing
all of the museums that are famous worldwide
(the l'orangerie was my favorite, btw)