last wednesday i went to my first soccer game ever!
i really enjoy going to a's games with david
but since we kind of missed out on last season
i've missed the feeling of cheering on your team.
this game was the fiorentina versus milano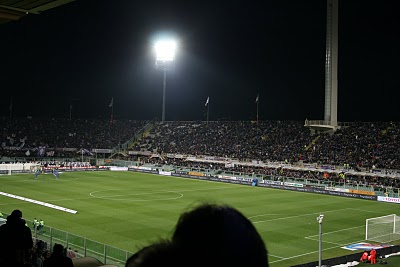 fiorentina scored in the first half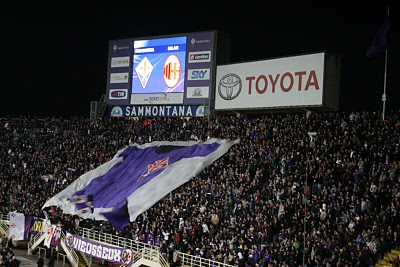 and then milan scored with 10 minutes left in the second half
then right as they were doing make-up time after the 2nd half..
milan scored again.
pretty heart-wrenching to watch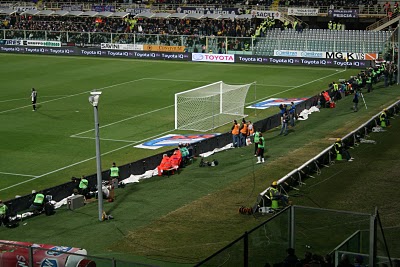 if you look closely, the guy with the tall socks on in david beckham.
he didn't play though.. just warmed up...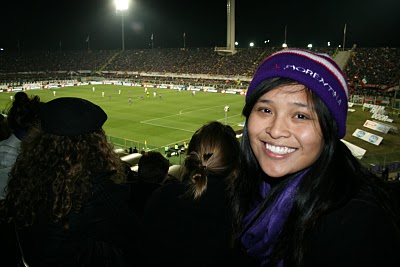 good thing fiorentina's colors also happen to be my favorite