well since these photos were taken,
david and i have left brussels,
are spending our last night in amsterdam,
and are heading to köln and frankfurt tomorrow morning.
some bad news...
during our last minute decision to skip luxembourg
and go straight to brussels from paris,
i left a small bag (that held
my fisheye camera, one of my epi-pens, and
david's brand new digital camera that held some photos & videos from
our hike up the eiffel tower)...
on the train.
i am crushed.
and i cannot stop feeling bad about it.
i remembered the second we got to our hotel room
and we got back to the station as fast as we could
but the train was gone.
we tried seeing if anyone turned it in.. but that was wishful thinking.
but we're trying to keep our spirits up
and enjoy the rest of the time we have together
because we're seeing some really beautiful things
(and i still have my camera, so we're not completely photo-less)
luckily i brought my camera as well
when we went up the eiffel tower during our last night in paris
so here are the few photos i took from then: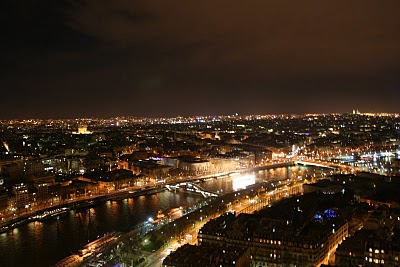 view from the first level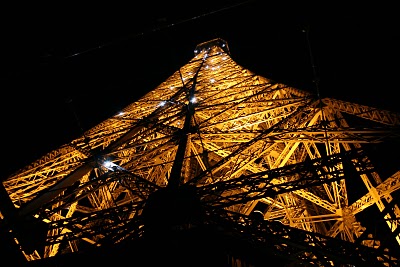 it started sparkling!
(we made a video of this and it was so beautiful :\)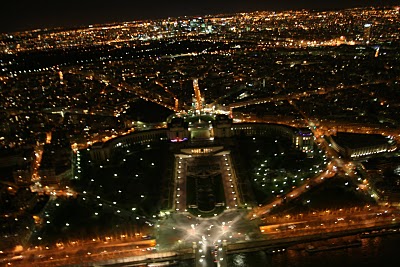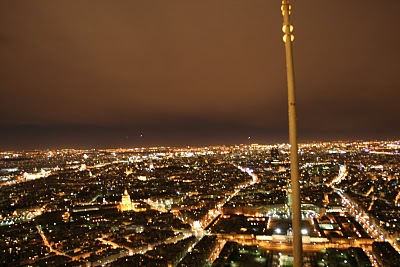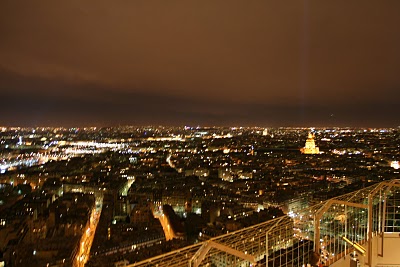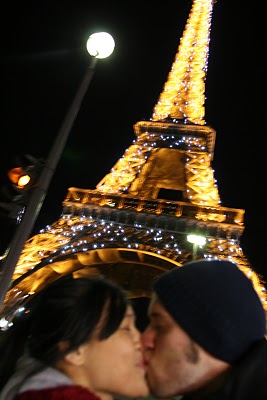 paris really is the city of lights- it just glows at night.
au revoir, paris!
i WILL be back to get a video of you sparkling...