the floor of the cathedral
on the way to frankfurt from amsterdam
we stopped in köln to visit the largest cathedral in germany
david's helping me write this post.. so his comments are in italics.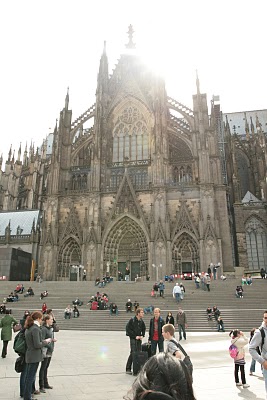 there's the cathedral
it's pretty gigantic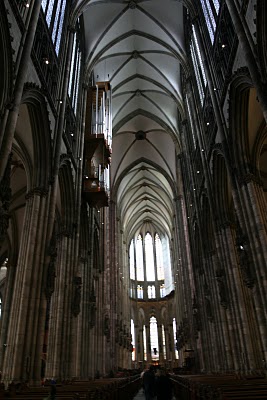 inside the cathedral
please note the organ on the left.. near the ceiling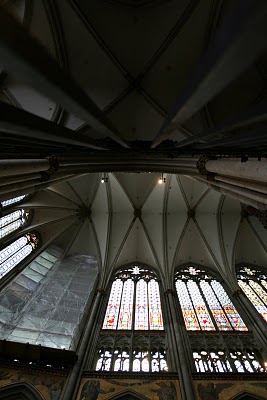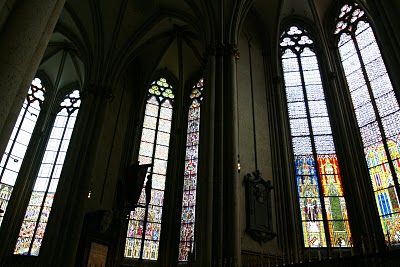 de-frag window
stained glass!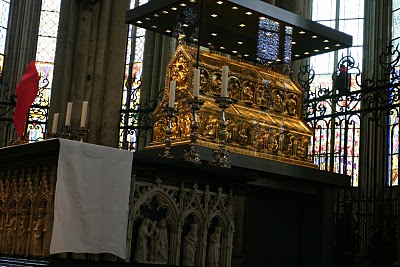 golden box
this is the "reliquary of the three magi"
supposedly their bones are inside...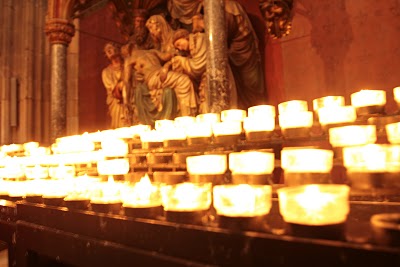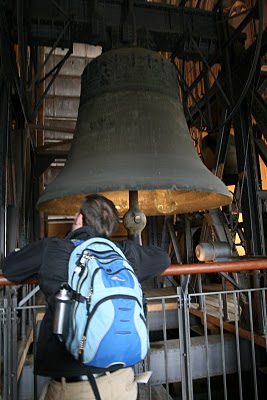 giant bell
(i'm dutch, celeste, everything is labeled accordingly)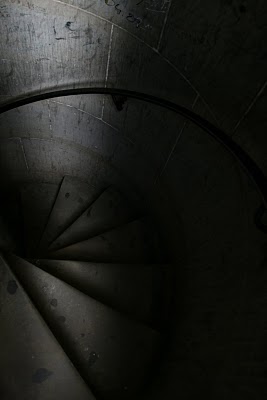 some of the 500 steps to the top of the tower...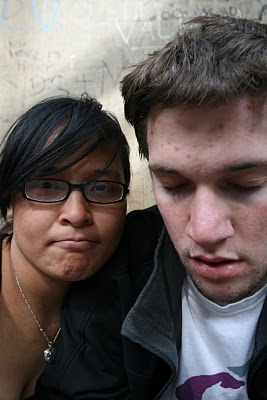 celeste naked
thanks, david.
i'm not actually naked..
but these are our tired faces.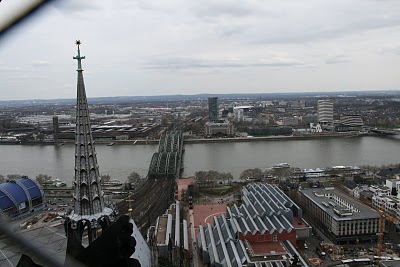 cologne
finally at the top!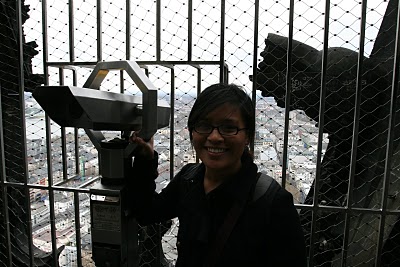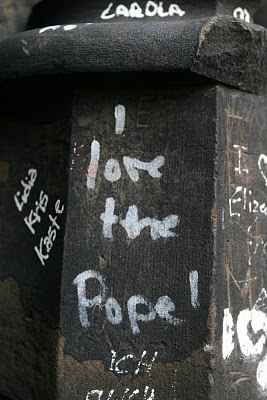 graffiti?
you cut out "ich auch!"
(that means "me too")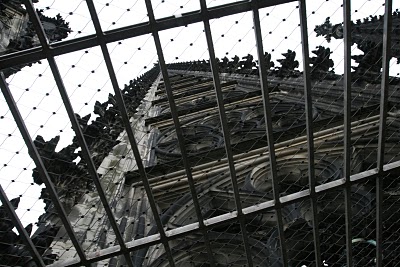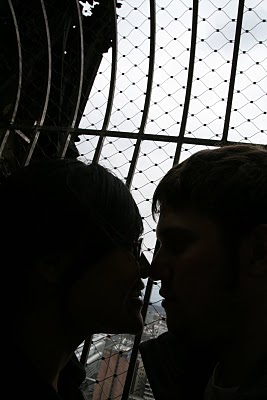 any final words?
no
my boyfriend.. is a man of few words.
happy april!