back during the first weekend in england, our program went to wales. i've been pretty terrible at posting the rest of the photos from then but i guess it's better late than never. another one of the stops we made was to carreg cennen castle, still in wales, but pretty secluded so it's hard to get to on your own. the castle is just in ruins now, but it sits atop a big hill and the views are quite lovely.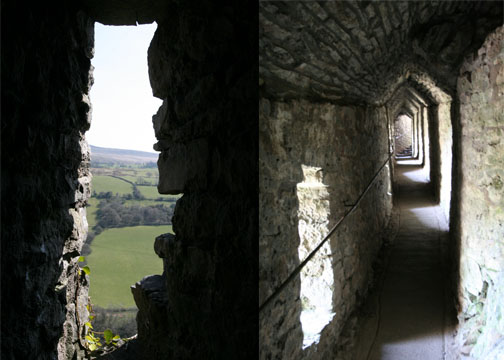 since i never made it to the foothills of the alps when i went to
, i thought that running and spinning around here in wales would be second best to reenact the opening scene of the sound of music.
and, while we're on the subject of reenacting movie scenes, the cliffs here at carreg cennen were pretty reminiscent of the cliff scene in pride and prejudice, so here is my kiera knightley face during the close up of this scene. i'm a nerd, so what?