i don't actually know that whole song,
just that it peter bjorn & john have a song called "amsterdam"
and that's how it starts...
anyway...
AMSTERDAM!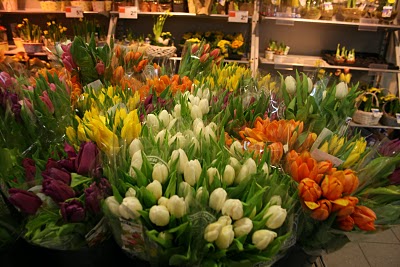 i didn't know this until my dutch physical therapist told me in september,
but
tulips
are a major export from the holland...
which turned out to be quite wonderful for me since
tulips are my favorite flowers!
they even have a tulip festival!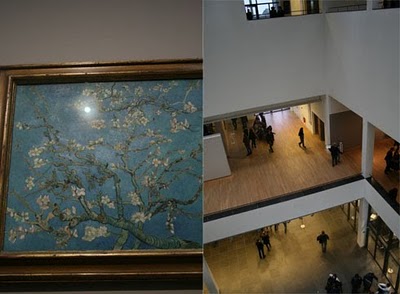 we began our day by going to the van gogh museum!
this painting
(that i snuck..)
of almond blossoms is one of my favorites
(along with irises & starry, starry, night)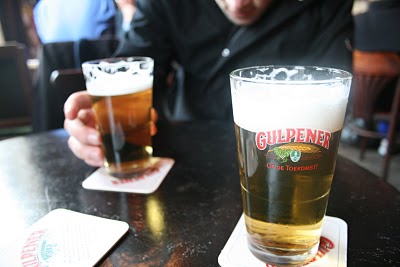 just another afternoon in a pub
(this beer = very good)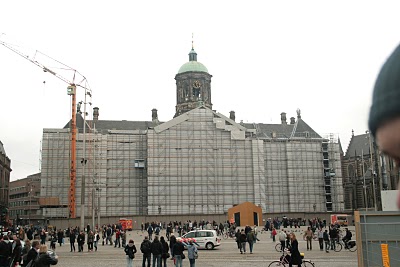 the royal palace in all of its glory...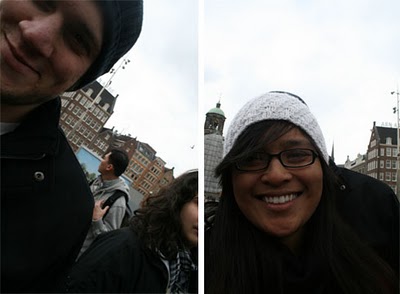 sometimes we take good photos...
just never together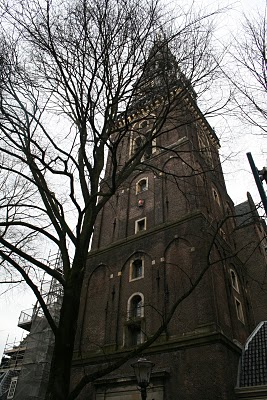 one of the first stops on our walking tour
"old church"
in the heart of the red light district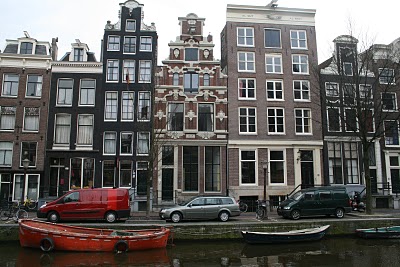 houses along the canals
(the amsterdam citizens fought for a law that makes it
mandatory for all dutch houses must keep their original facades = love)
a lot of the houses are crooked (: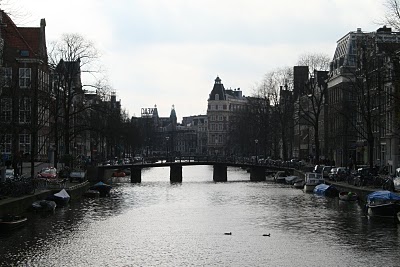 view from the widest bridge in amsterdam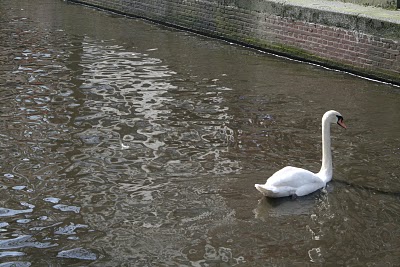 swan in the red light district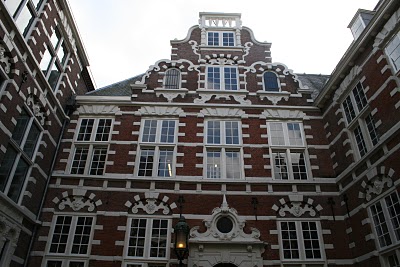 headquarters of the dutch east inda trading company!
it's so weird to visit places important in my history textbooks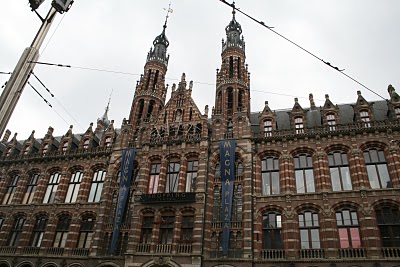 this used to be a post office
... and now it's a mall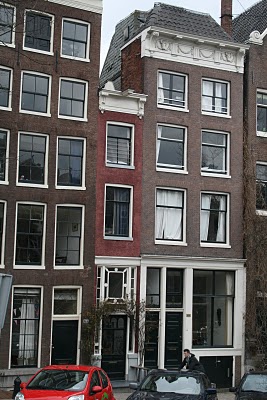 that little red sliver?
that would be the narrowest house in amsterdam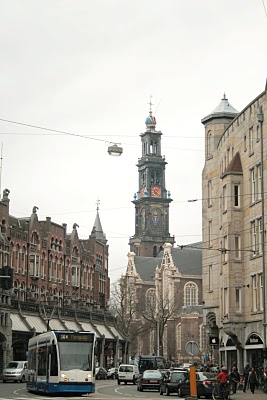 westertoren and the streets around it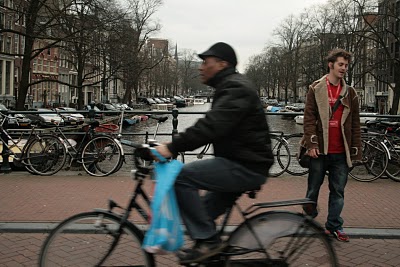 towards the end of our tour,
our tour guide told us that in the canals there are three layers:
at the top, water
at the bottom, sludge
and in between = bicycles
that's right, there are tons of bicycles in all of the canals.
the dutch play a game where (when they are really drunk.. or not?)
they try to find bikes that are unlocked.. then toss them into the canals
the biggest splash "wins"
at any given point at a canal, at least 4 bikes can be fished out!
and more recently,
some dutch have found a new challenge:
smart cars (:
that dutch sense of humor...