well, i am officially behind in posting photos in a timely manner,
but it's sort of difficult to keep up when you go to 5 cities in 5 days.
anyway, to write a little bit more about our wonderful first night in sorrento:
when we first got to sorrento, we wanted to eat at the "trattoria da emilia" (because 1- rick steves recommended it and 2- it only seemed perfect since we had an emily with us). unfortunately, once we found it it was closed.
however, things have a way of working out- and in a funny way. as mentioned earlier, we ended up getting pizza that night at a quaint little restaurant. we each got a pizza then traded a third with one another to get this: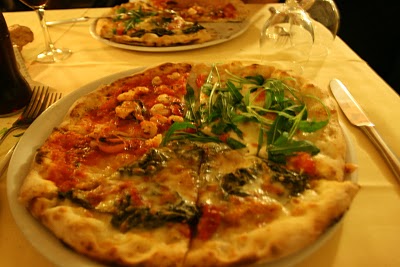 it was tricky.. but we did it.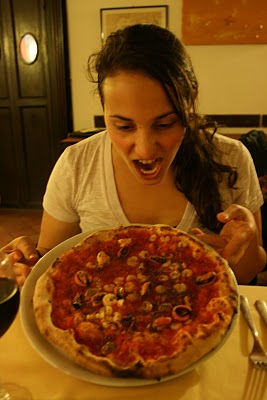 emily and her frutti di mare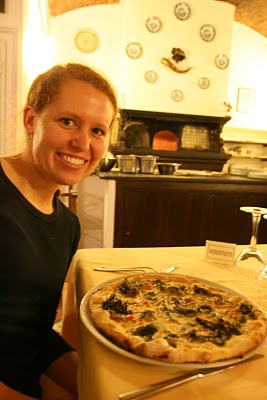 annabelle and her vegetariana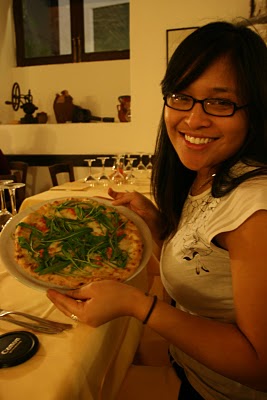 me with my shrimp, pecorino, and arugula
we sat right next to the pizza-making station so we got to watch
the pizza-guy do his thing. since we all did a
,
we joked that we could do the job ourselves.
being the friendly people that the southern italians are,
the restaurant staff spoke to us and asked friendly questions
then told us to take a photo next to the pizza oven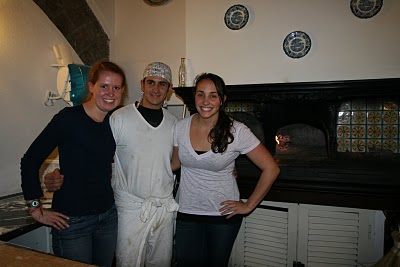 as seen here
then, we joked about how we each made italian pizza once,
and before we knew it...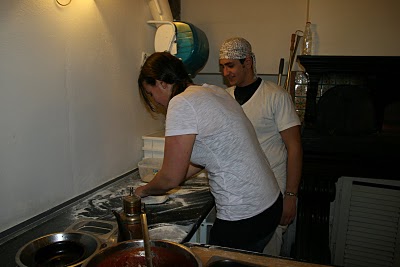 emily was making pizza.
in the restaurant.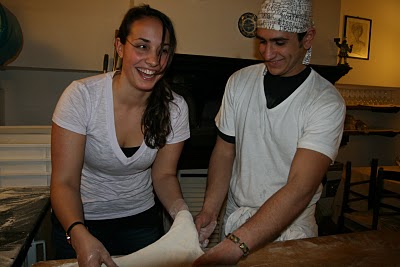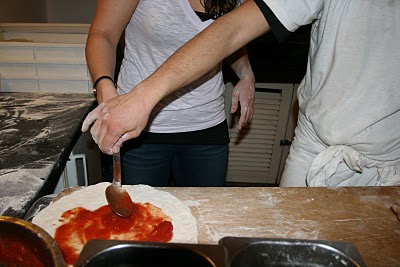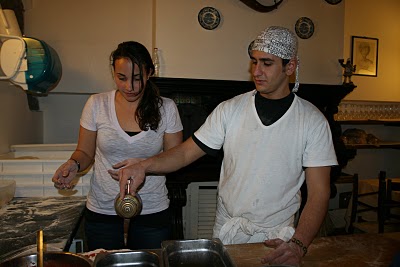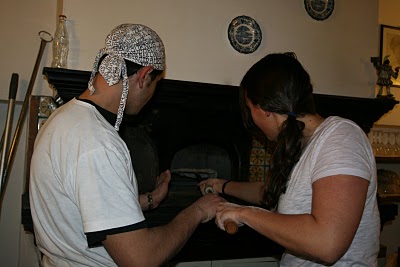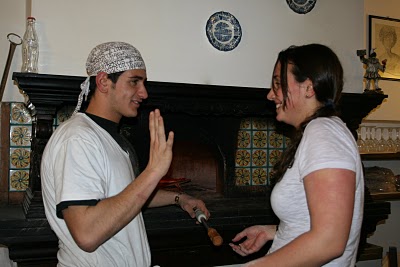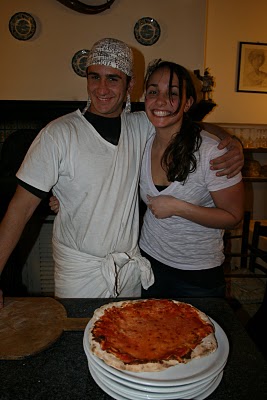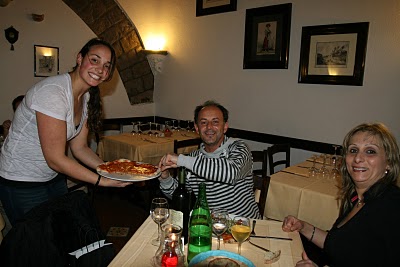 and since we were way too full to eat anything more,
emily went around and offered slices to
the other customers in the restaurant.
i think they liked it (: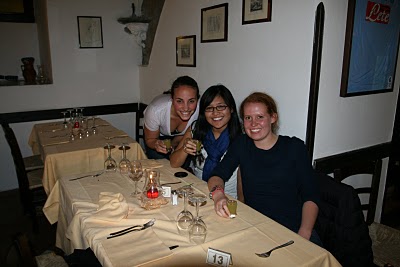 i don't think that anything like this would EVER happen in the north.
not that the people up here are mean,
just that southern italians are much more open and welcoming.
in this last photo,
we're all pretty astonished with what just happened,
holding our complimentary, first-ever limoncellos,
and happy as can be.