for the past month or so, italy has been celebrating carnevale. technically, carnevale ended with mardi gras last tuesday, but the little beach town viareggio decided to have their last parade this past sunday (when my friend michael and i decided to go)!
when i first got here in january, i'd see confetti scattered among the city- at first it was left over from new years, then it was from the epiphany.. and lately it's all been from carnevale. i think my favorite thing about carnevale in viareggio was the absurd amounts of confetti EVERYWHERE and how complete strangers would just throw it in your face.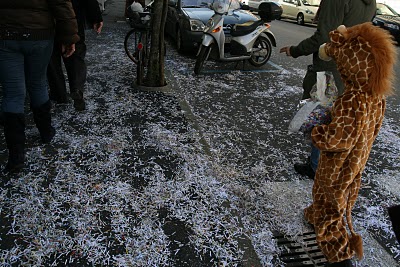 proof that we were getting closer to the parade...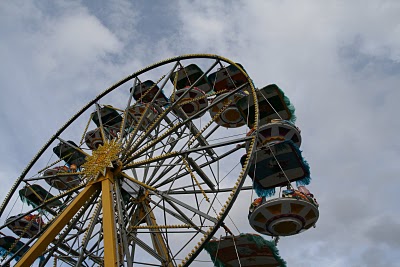 ferris wheel!
i have yet to go on one :(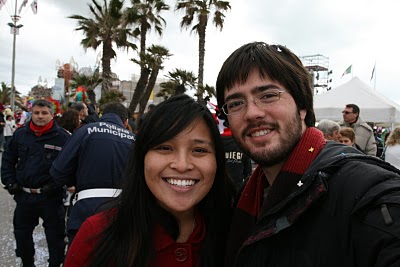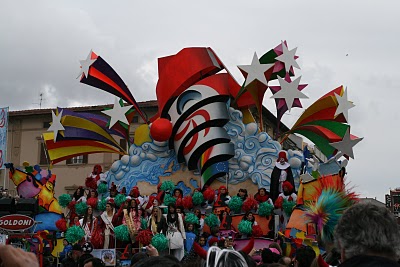 the beginning of the parade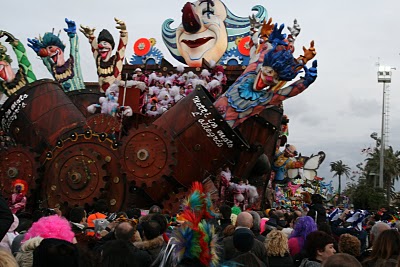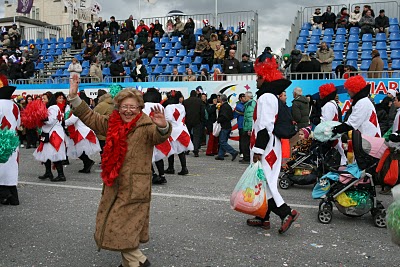 this lady waited for a gap in the parade then jumped in and started dancing.
this woman = love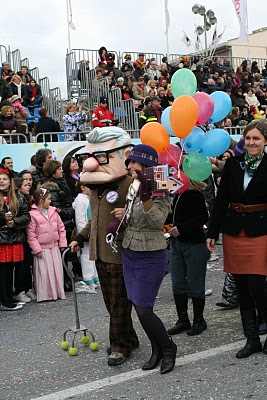 i desperately wanted to take a photo with mr. fredricksen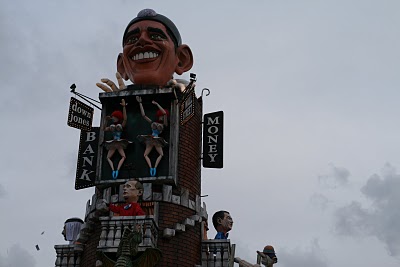 one of many obama floats
(don't worry, italians love him)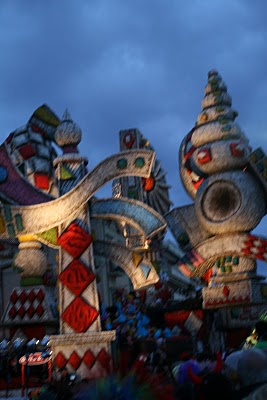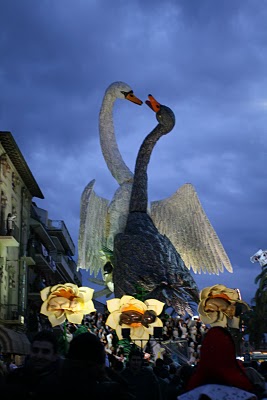 during the whole day, all i wanted was someone to throw confetti at me.
then, a progression of pirates walked buy and right as i went to snap the photo...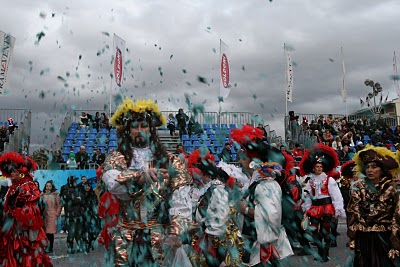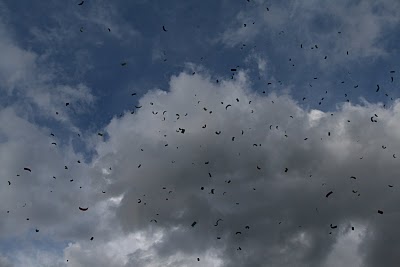 nothing says fun like confetti in the air.